About D.A.V. College of Education, Hoshiarpur
D.A.V. College of Education, Hoshiarpur is a premier college of the Punjab with a venerable legacy and national acclaim for higher academic standards, diverse educational programmes, distinguished faculty, illustrious alumni, and varied curricular and extra co-curricular activities along with ultra modern infrastructure suitable for teacher education.
The College came into existence in August, 1966 and stands a living monument to the memory of the great martyr Ch. Balbir Singh Ji (Ex-M.P.), who laid down his life for the unity and integrity of the nation and community. Over the years of its existence, the college has sustained the highest standards and best practices in the field of higher education. Its long-term commitment to nation building and unflinching adherence to universal human values are reflected in its motto: "तमसो मा ज्योतिर्गमय (Tamaso Ma Jyotir Gamaya)" (Oh God! lead us from darkness to light).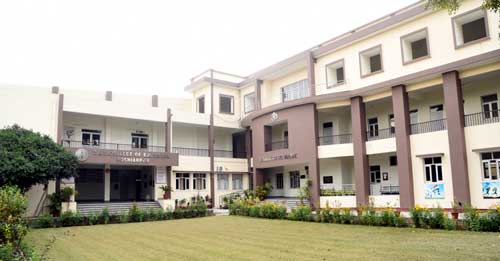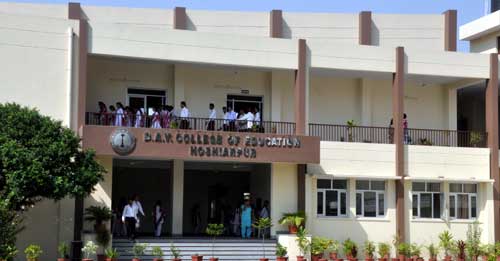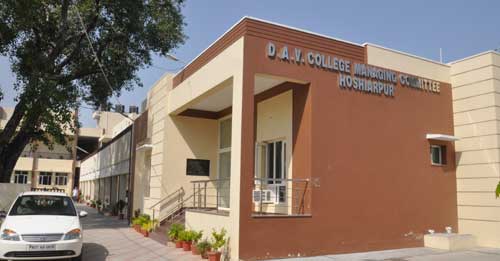 The college imparts modern curriculum of education along with the Vedic traditions to the youth of the contemporary India. Drawing students and faculty from across India, the College has emerged as a symbol of excellence, integrity and ethics. The college is permanently affiliated to Panjab University, Chandigarh and Recognized by NCTE, Jaipur and approved by UGC under Section 2(f) and 12B of the UGC Act, 1956. The College is covered under 95% deficit Grant-in-Aid scheme of the Government of Punjab. Initially the college started its journey with two units (100 Seats) of B.Ed. Course. In 1969 one more unit of 50 seats was given to the college and simultaneously in 1970 the fourth unit was added. The college was constantly touching heights and in 1971 M.Ed. course with 25 seats was started in its premises. The college has made tremendous progress since day one. Presently, the college has a sanctioned strength of 300 seats for two years B.Ed. Course and 50 Seats for two years M.Ed. course.
D.A.V. College of Education, Hoshiarpur has always remained committed to fulfill its social responsibility of producing value driven quality teachers to meet the challenging demands of the modern era. Guided by the missionary zeal and visionary approach, the college is constantly evolving, improving and updating itself under the dynamic leadership of our worthy President Dr. Anoop Kumar (M.S., M.Ch. Urology), a renowned surgeon by profession and Managing Director of P.K.R.M. Modern Hospital, Hoshiarpur and our Honourable Secretary Sh. D.L. Anand (Retd. Principal) whose valuable guidance and inspiration has motivated the teachers and students to excel not only in scholastic but also in non-scholastic fields and thus created a niche for itself in the field of Teacher Education (Secondary).