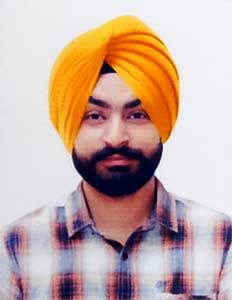 I had been a student of this prestigious institute for a period of 4 years. I completed B.Ed. (2015-2017) as well as M.Ed. (2017-2019) courses from this college. Fortunately, I received innumerable opportunities to polish my skills in curricular and co-curricular fields. Apart from experiencing good quality of classroom learning I also got immense opportunities to participate in various cultural events. This institute has surely assisted me to become a better version of myself. Thus, I can proudly say that taking admission in this institute was one of the best decisions of my life.
My College is a professional college but it feels like our home. The atmosphere of the College is very welcoming and friendly. All the Faculty Members are very cooperative and helpful. Participation in the Curricular and Co-Curricular activities help me to shape my personality like a shining star. I really found it the right place for a teacher trainee who aspires to achieve good academic background in teacher education both in practical and theoretical.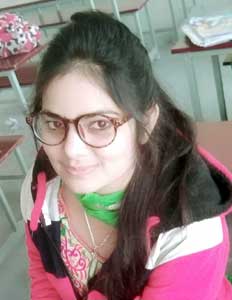 Pursuing a career in Teacher Education is a great advantage for me. This has developed teaching skills and enhanced my bright future. I am heartedly thankful for the D.A.V. College of Education, Hoshiarpur for providing me a great platform to groom my personality.
हर शिक्षक को सजदा है मेरा। जिन्होंने मंजिलों की दिखाई राह हमें॥
कर्जदार है हम उस खुदा के। जो इस विद्यालय में दी पनाह हमें ॥
...प्रिया
Pursuing knowledge and learning teaching skills is not a cup of tea to achieve. It takes a lot of endurance and continual arduous efforts with proper caring environment. I perceive the same in D.A.V. College of Education, Hoshiarpur during my M.Ed. course. Experienced teachers, students caring administration, well-equipped laboratories and sound environment are the pushing factors there that draw out the best from me. It is the best institution for Teacher Education. Thanks to the College for allowing me to be a part of the family.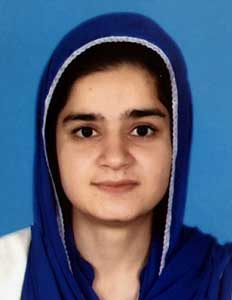 A college degree is not a sign of a finished product but an indication that a person is prepared for life. The college groomed my personality in a holistic way and developed positive attitude and high morale to achieve my goals. Well it was an awesome journey and special thanks to all my faculty members for their immense support, love and cooperation during the course of M.Ed. The balance between academic learning, social engagement and cultural activities also helped me to enrich my knowledge and to excel not even in the field of teacher education but also in every walk of life.
Finding the right path to success at the right time is really important and for that I choose D.A.V. College of Education, Hoshiarpur. I consider it as a temple and teachers over there as my God. During my B.Ed. Course each of the faculty members helped me in my ups and downs and shaped my personality in a holistic way. The friendly environment, the systematic approach of imparting education, the way to develop the teaching skills has made me a competent teacher. The participation in wide range of Curricular and Co-curricular activities developed confidence and leadership qualities in me. Participation in the zonal and inter-zonal festival was really a wonderful experience for me that helped me to understand my potentialities and to overcome my insecurities. The ambience of the College has always been so positive which encourages me to learn and excel in every field. I am really feel proud to be a part of this prestigious institution.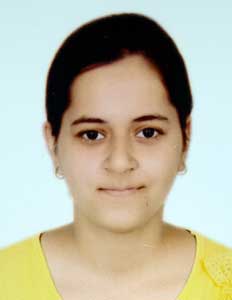 Learning is the essence of life. My College gave me a lot of exposure and opportunities to discover my hidden talents and I can positively say that D.A.V. College of Education, Hoshiarpur made me a better person and a skilled teacher. All the faculty members are very caring and interested in the well-being of the teacher trainees. I would recommend to all the students those who wants to join B.Ed. Course and pursue their career as a teacher, join to our college. I am proud to be the student of D.A.V. College of Education, Hoshiarpur.
I was very fortunate to got an opportunity to study at D.A.V. College of Education, Hoshiarpur a premier institute of the Punjab. The college not only imparts knowledge but also developed teaching and life skills among us. The college has highly qualified and well experienced faculty members who always ready to help the teacher trainees at any time. It has large classrooms, hi-tech labs and well spacious library. The college always provides congenial environment to the teacher trainees and the change that occurred in my personality and attitude that is because of this College. In total it aims at harmonious development of the teacher trainees. Thanks to my College.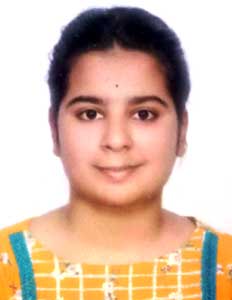 The College offered me a great healthy learning environment where I explored my passion of teaching into practice and left no stone unturned to turn the dream of becoming a self educated person into reality.